Disclosure: Some of the links below are affiliate links. Meaning at no additional cost to you, I will earn a commission if you click through and make a purchase. Don't worry though. I only recommend products that I believe will help you on your journey.
---
---
Do You Know The 24-Hour Rule?
Do you have a 24-hour waiting rule?
If you don't why not? Impulse buying is one of the biggest weakness you can have in your finances. Why? Because it is so detrimental. You can blow a month's worth of good habits with one bad purchase (depending on the dollar amount).
There are 2 types of impulse purchasing to look out for. The first is the big-ticket items. This type of spender doesn't indulge in the little things and sticks to their budget pretty much perfectly till they decide they need that 4-wheeler or a boat or a new car or a luxury massage etc. They can deny themselves the small items but spend it all on a big item. Most of the time this is justified with "I deserve it." If this was true then you can make that purchase without hurting your finances. That might be a little harsh but there are too many things out there giving you the wrong information for me to sugar coat it. You can't drive down the highway without being bombarded with billboards telling you all the things you deserve.
The second type of impulse buying can deny themselves the big purchases, but they nickel and dime themselves to death. The random trip to Target seems to be popular in a lot of the Mom's group on Facebook, or late-night Amazon browsing. The Starbucks and extra tops that weren't in your budget count too.
Now the 24-hour rule really only helps the first individual with their impulse. However, it will allow the 2nd individual to feel more confident when they decide to make that purchase. What the 24-hour rule means is that if there is an item you want to purchase that is over a set dollar amount. You set this amount, talk together with your significant other if that applies. Starting out I would start small for example at $100. This might be overkill but if you are trying to make serious strides in your finances $100 can add up rather quickly. We'll use $100 as this example. You cannot purchase anything over $100 until you wait for 24-hours.
What this does not include is your groceries or budgeted purchases. So if you know the kids are going to need new clothes for school make sure you set aside the money in the budget ideally in small chunks throughout the year (it makes it more manageable).
What does the 24-hour rule do? It eliminates the impulse need to have it. The 24 hours allows you to step back and look at things without the emotional attachment so you can make an educated decision! Making educated decisions is key to mastering your finances.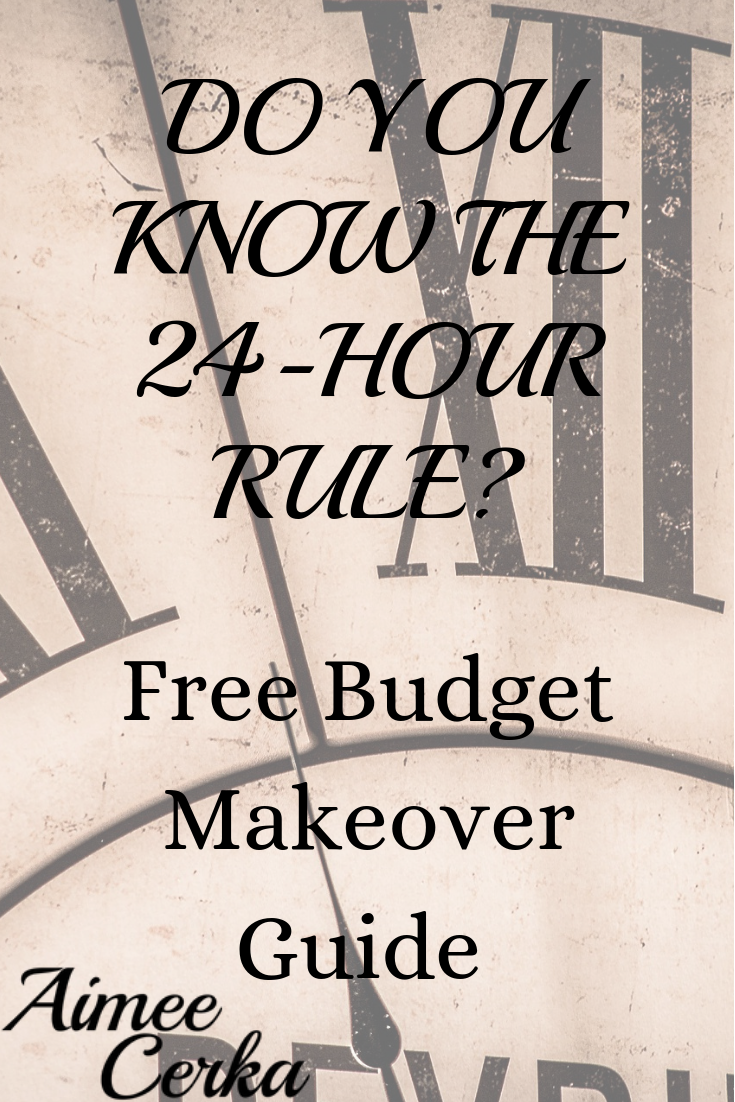 YOUR ACTION STEP FOR TODAY – Set your amount where 24-hour rule kicks in, then I would love for you to connect with me on social media. Let me know what kind of impulse spender you are and if this has helped you.